Miller Trucking can handle all of your cargo hauling needs; if you need something moved we can get it done. We can operate throughout the continental United States although we do like to focus in the Midwest. We have a fleet of about 25 trucks and 45 trailers, which includes company drivers and owner/operators. With our tractor/trailer and driver diversity we can provide quality services all over the United States. We strive to establish fair, trusting, and prosperous relationships with all our customers with top quality work during on and off seasons.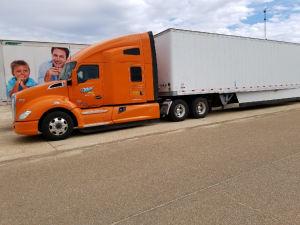 53' Dry Van
Our 53' food grade dry vans and experienced van drivers can get any cargo to its destination safely and in a timely manner. We have no problem handle multi-stop loads and take care of setting up appointment times. Our fantastic van dispatchers' name is Mary and she is always willing to take calls about truck availabilities and quotes.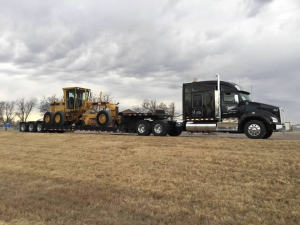 Heavy Haul
We have a multitude of different-sized RGN and Step deck trailers to handle all of your equipment moving needs no matter how big or small. Our heavy haul drivers are very well equipped to haul any load safe and legally down the road. They also know how to run a wide variety of machines and load them correctly on the trailer. Our heavy haul dispatcher is Steve and he has over 20 years experience hauling heavy machinery. He can handle any job you throw at him at a price that competes.